Rural Planning
Extensive experience in securing planning for all types of projects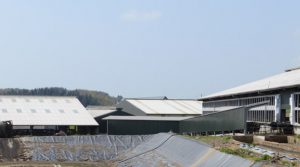 Making and managing planning applications, and dealing with the planning process is a core area of work undertaken by RAC, with the company instructed by both local authorities and private clients.
RAC is regularly commissioned by local planning authorities to undertake independent assessments of applications for agricultural and countryside developments, providing specialist expertise and training to planning officers.
We provide a full suite of planning services to private individuals, commercial businesses and other organisations, providing advice on design, preparing and submitting planning applications for a wide range of projects, including:
Dwellings for agricultural, equestrian and other rural workers
Change of use of farm buildings to residential and commercial uses
Small to large-scale agricultural developments including intensive livestock units, horticultural units, crop, water and waste handling and storage facilities
Equestrian developments
Renewable energy developments
Tourism and leisure developments
Where required, we prepare Environmental Impact Assessments (EIAs) for farm developments which have the potential for significant effects on the environment. Throughout the determination period, we hold regular discussions with the planning authority to work towards achieving planning consent.
In the event of a refusal we prepare and present evidence to planning appeals and inquiries for our client – be that the Applicant or the Local Planning Authority.
Are you interested in this service?
Contact one our experienced specialists to further discuss your needs.