RAC Provides Expert Technical Support to West Sussex County Council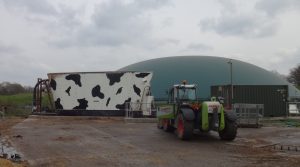 RAC has provided expert technical support to West Sussex County Council in its successful enforcement action against Crouchland Biogas. The company has been ordered to stop importing energy crops for feedstock and dismantle parts of the industrial-sized plant it developed unlawfully.
Crouchland Biogas has been producing energy from AD since 2010, generating electricity and exporting biomethane.
An original planning permission was given for on-farm AD, but it was substantially enlarged without planning permission. A ten-day Public Inquiry heard three appeals by the company against a refusal to grant retrospective planning permission by West Sussex District Council, and enforcement notices issued by Chichester District Council.
But planning inspector Katie Peerless dismissed this argument, saying it would constitute a change of use, as the farm would become secondary to the AD operations.
The Inspector found that "The scale of the operation is such that it would amount to an industrial process to which the original farming enterprise would then be subservient" and that "The development plan policies resist the location of such industrial development in the countryside."
Since the end of the Inquiry, both Crouchland Biogas and the associated farming company have gone into administration.
The site can still be operated for AD, but limited to the original, permitted, small-scale on-farm AD with feedstock from the Farm's dairy operation.