Farm Development & Research
Strategic farm and supply chain management, grants and subsidies, environmental and economic research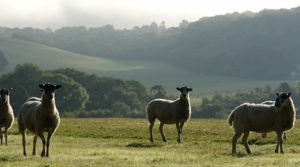 We provide expertise in agricultural economics, farm business operation and planning, building on our knowledge and expertise of grants, subsidies, markets and supply chains to help farm businesses understand and optimise financial performance.
We undertake environmental and economic research and development projects for local and national government, industry bodies and individual businesses. Working on our own and with other specialist consultancies we have produced original work on catchment management for water quality and flooding, natural capital and ecosystems services, Rights of Way and the environmental impacts of agriculture.
We have produced Supplementary and Best Practice Planning Guidance for local authorities and studies to guide and inform strategic thinking.
Other topics have included:
Management planning for sensitive ecological and archaeological sites
Best farming practice guidance for the Environment Agency
Analysis of resource use (carbon, nitrogen and water) in intensive pig and poultry production
Natural capital and ecosystems services assessment
Agricultural aspects of catchment management and climate change
RAC is on the Environment Agency's Environmental Policy Consultancy and Related Services Framework, and Natural England's Environmental Stewardship Monitoring and Evaluation Framework.
Are you interested in this service?
Contact one our experienced specialists to further discuss your needs.