Agricultural Transition Fund set to Open
Tuesday 27th July 2021 in Uncategorised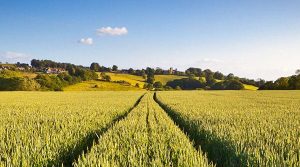 Defra has confirmed that £10.7m has been made available provide tailored business support for farmers during seven years of agricultural transition. The funding will be available from August this year to help farmers navigate changes during a period that will see agricultural funding shift towards rewards for environmental improvements alongside food production.
Support will be available from 19 organisations, free of charge, from next month through to March 2022 and any farmer or land manager currently in receipt of BPS is eligible to apply.
Defra has urged recipients of BPS to sign up to the scheme, which aims to deliver direct benefits to farmers and land managers by enabling them to:
– help understand the changes that are happening as a result of the Agricultural Transition;
– identify how, what and when you may need to adapt your business model; and
– access tailored support to address these changes.
The lessons learned from this first phase will feed into the design of a final phase which will be available from 2022-2024.
The Future Farming Resilience Fund should provide business support to farmers and land managers to help them navigate the changes over the next eight months.