Working with the Environment Agency and Farmers
Monday 12th October 2020 in Litigation & Insurance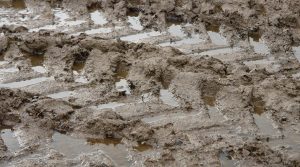 RAC often works with farmers and landowners to mitigate pollution risks associated with existing and proposed farms. Occasionally we get involved in instructions from polluters to provide expert evidence dealing with prosecutions associated with specific pollution incidents, rarely do we receive instructions to provide evidence in a prosecution case brought by the Environment Agency.
In early September 2020, Plumpton College in Sussex was fined £50,000 and ordered to pay another £45,000 in costs, after being prosecuted by the Environment Agency for polluting a river with slurry. The pollution from Plumpton College killed 1,500 fish in 2016, at a site which is important for breeding brown trout. The outcome was broadcast on Farming Today when Anna Hill talked to both the Environment Agency and the college's principal, to find out what went wrong: https://www.bbc.co.uk/programmes/m000md00
RAC prepared a report on the circumstances surrounding the incident which was used by the Environment Agency prosecution team and a second report, on the request of Plumpton College, to describe measures taken by the College to mitigate pollution risks associated with its livestock farming activities. Both reports were referred to frequently in the Judgement and the last word is for the College Principal at the end of the programme. Whilst it is critical to have measures in place to minimise pollution risks those risks persist, making it important to have in place independent analysis of management systems that can be used to demonstrate not only compliance to the rules but also set out the working landscape into which measures fit and how that functions.
RAC provides expert support to a wide range of clients in diverse legal actions across the UK. Our work is provide independent opinion and evidence to assist Courts dealing with the complex issues that play on day-to-day life on the land. We believe we do the job well, most of our clients agree.