We Don't Only Do Agriculture…
Monday 29th January 2018 in Farm Research & Development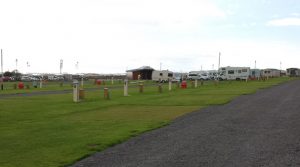 By Ieuan Williams in RAC's Welsh Office
RAC doesn't only do agriculture.
We have a very active client base in South Wales and were recommended to Fontygary Leisure Park, on the Vale of Glamorgan Heritage Coast, by another satisfied client.
The Leisure Park was established in 1951 and had been trying to expand its client base through the addition of extra caravan pitches since the mid-1990s, but had been thwarted by the planning department in refused planning applications and had also lost an appeal.
Through RAC's local knowledge of land use and its good relationship with the local planning authority it was able to submit a planning application for a 62-pitch touring caravan site and amenity block which was approved under officer delegated powers within six weeks of registration of the application.
The site is now also a well-established touring caravan venue and has enabled the business to invest in extra facilities for holidaymakers and locals alike.
If you would like to discuss your rural planning requirements in Wales, contact Ieuan.